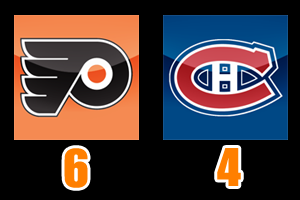 :: NHL.com Recap ::
Last night was a big game in the series, and what a game it was.
Flyers decided they were through with entertaining the Habs and mercifully
finished them off for the 5th game of the series. You're Welcome.
R.J. "Amazing as Shit" Umberger came into the game and ripped the Canadians a new one.
In fact, it could have been just R.J. the entire game and they still would have pulled of a win.
Habs: You guys got the first seed, but you're 7th in my books just for letting everyone down.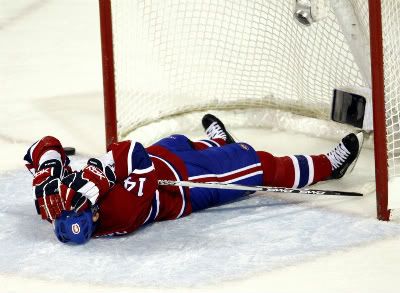 The Flyers have gone from last place last year, to the final 4 this year, accomplishment in itself.
So without further ado, game recap:
Erm... about that. Recap is lacking due to drinking and being busy so here goes: (again)
Flyers went down first for the first time in the series and the game was looking grim.
Then we had some big goals from Upshall, Umberger, Richard's Glove, Hartnell, and Knuble.
Marty played as amazingly as we've almost come to expect in the playoffs.
Yada yada yada, the Flyers won after a tough game and series (kinda)
and Habs fans are throwing hissy fits.
Pittsburgh won today, so it will be the Battle of Pennsylvania next round.
With the amout of bad blood between these two teams, be ready for a hell of a series.
Short post for the lose :(
GO FLYERS