The "experts" have spoken once again. For the third time in the post-season the Flyers are supposed to lose. This is normally the point at which a loyal Flyers fan would dispute what the so-called experts say. I would love to do that, but I can't. Like many players and fans, I have a superstition. It is not a special shirt or a pair of lucky underwear. I do not make predictions. Ever. No matter what I predict, it always turns out badly for the Flyers. So, at risk of being disowned by my fellow Flyers fans, I am not going to trash-talk the other team. And I'm only going to refer to their captain as Cindy this once.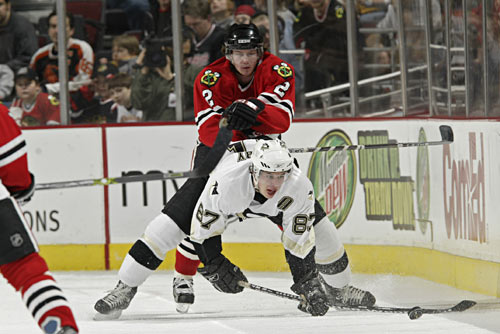 Instead, in the time honored practice of the "experts" I will offer up my three keys to the series for the Flyers, without further ado.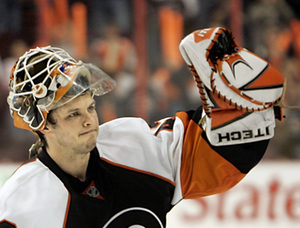 Marty Biron
He has been amazing in the first post-season play of his career. He has made some incredible saves and kept the Flyers in the game when they have needed him most. By all accounts, Biron has been a leader on and off the ice. If the Flyers are to have continued playoff success, Marty will need to continue his run.
RJ Umberger

Some call him the Penguin Killer. Without a doubt, he has always done well against the Penguins. But he was also impressive in the series against Montreal, scoring eight goals in five games. If Umberger can continue his playoff success against the Penguins, this could give the Flyers the offensive edge they need.





The Penalty Box

Whether you believe the calls have been fair or not, there is no arguing with the fact that the Flyers have been the most penalized team in the playoffs. Flyers players have been sent to the penalty box 57 times in 12 playoff games. The Penguins power play unit has been incredibly consistent, scoring at least one goal in all but one of their playoff games. Spending time in the penalty box is not something that the Flyers can afford.


It is also worth saying that no matter what happens in the ECF, it has been an incredible season for the Flyers. The worst team in hockey last year is one of the last teams standing this year. No matter what happens in the series, this team and its fans have a reason to be proud. Let's go Flyers! Crush the Pens!