[ NHL.com Recap ]
Well, it was a game.
It was a ridiculously ugly game, but it was a game.
We're not going to dance around the point, no matter how you spin it, the Flyers got beat.
There were a few bad calls here and a few there, a few bad bounces, yada yada.
At the end of they day, when you lose 6 - 0, they were going to win anyway.
Many people turned the game off after the first, or even the second,
but here, we watched the entire misery.
They weren't favored to win, by anyone in the league except we faithful.
To tell you the truth, I am damn proud of our boys for playing there hearts out,
and considering they were LAST in the league last season, this is a victory in our books.
Good series Pens thanks for the laughs, the tears,
and of course the utter disdain for the colors yellow and black.
(Bumble bees will never be the same)
We're off to rebuild the team, and keep around our golden boys.
We hope to continue posting throughout the off season with draft updates, and all that jazz.
It would also be nice to get another main writer in here to help out,
so if anyone is interested email us at
orangecrushblog@gmail.com
.
=================================================
What Ya Drinkin'
Here is [Mike L.]'s kick ass Flyers shrine.
[Mike L.]
You can still send us random submissions, or even watching the finals,
as long as it's Flyers gear :)
============================================================
The Beard
thing
A word of warning to the future competitors of the Penguins.
You may not know this, but in Crysby's little neck beard mustache thing is actually a ball of power.
The power to decide the game, the games goes as Cindy calls it.
It tells the refs what to call, it tells the puck where to go, but obviously it doesn't work for himself only others.
Crysby had a pretty, meh, series but the key to beating the Pens is shaving the handlebars,
oh wait he doesn't have that part... well just shave everything else I guess to be safe.
P.S. It just looks SO ridiculous, shave it you girl.
===========================
RECAP
===========================
Sorry guys there will not be a whole game recap, it was just too bad.
We will say that the first period made it seem like it would be a decent game for a little.
It came out back-and-forth until the Penguins scored 2.
After the second goal the Flyers kind of gave up.
It sucked.
The rest of the game was the Flyers trying to keep it out of the net.
The first goal was deflected off Malone's skate and in, not Marty's fault.
The second goal was in iffy no call, could go either way for his fault or not.
One goal was deflected off a stick, bounced off the ice, and went over his shoulder.
It was just an absolutely ridiculous game, and despite all the complaining we could do, we'll refrain.
====================================================
Series Recap
Well what can we say,
they are obviously the best team in the East and deserve to advance to the next round.
They swept over Ottawa in the first series, to turn heads and let everyone know they meant business.
The second series they schooled the Rangers, letting them win just one game,
this time surprising the NHL with how easily they won.
Then in this series they played great game after great game until we were worn down.
That guy was the key to the series.
Marc-Andre Fleury stepped up this series and played some amazing games.
He is the best goalie in the NHL right now with only some competition from Turco.
They're 2nd and 3rd line players stepped up.
Malkin was only a home player, weird.
Crosby played a pretty average series.
========================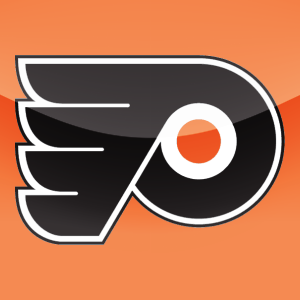 Dude, we are proud of you guys.
You weren't expected to be much of anything this year, but through hard work and determination,
you guys pulled off a ridiculously surpirsing and absolutely amazing playoffs.
The first serires we put up easily the most entertaining series in the East,
and showed that one player couldn't carry a team.
The second series we shut up all the hockey statistic junkies,
and rocked the 1st seed in the conference.
This series, after being riddled with injuries and being pretty worn out, we gave it our all.
Only thing to do now is smile and realize how well we played and how unexpected it was.
Great Series Flyers.
===================================================
Good Luck
You will sure as hell need it.
The finals will be an amazing Wester Conference team against an on fire Easter Team.
We aren't really sure how they'll play, but we do know the Wings are an absolute machine,
they connect passes, they play fast, they play rough, and they play like rabid dogs.
Despite how much my fellow fans may hate me, we'll root for you guys to win it Pens.
Don't make us regret the decision, we chose you out of respect and because honestly we want to have lost to the best team in the league.
We're conceited like that.
=============================================
Off Season
We'll keep you guys updated on hockey news and such in the off season.
We're looking for writers interested in posting about draft picks, trades, strategies, and all the jazz.
If you're interested just drop us an email.
Stay with us as we post all this up,
We're fightin for time to do this as is.